4 bedroom Houseboat  are ideal for couples especially honeymooners. Experience the beautiful waters as the boat glides along the many interlinked canals and lakes. The one-bedroom houseboat ensures that your privacy is not breached while you make memories that will last you a lifetime. Single bedroom houseboats are a great choice for couples on a honeymoon. It can accomodate 2 adults.
They are available in Deluxe, Premium and Luxury categories with 1 bedroom, attached bathroom, living area, kitchen and sometimes with an upper deck.  The rooms provided are fully furnished. Cost also varies accordingly. The food is provided onboard and is usually traditional Kerala cuisine prepared by the chef on the crew.
You will have to check in at 12 noon and check out at 9 in the morning. Boating time will be till 5.30 in the evening after which the boat will dock for the night by the lake.
area.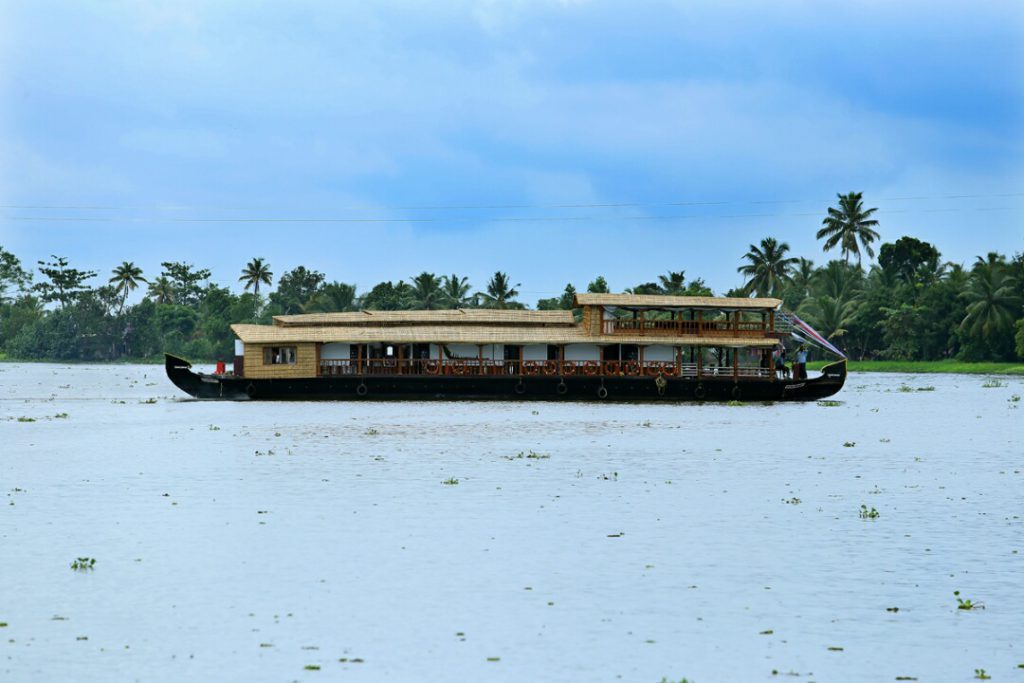 Deluxe houseboats in Alleppey are budget compatible houseboats include standard facilities like living area, A/C bedrooms, attached bathrooms and kitchen. A/C working from 9:00pm to 6:00am. Perfect for families looking to travel on a budget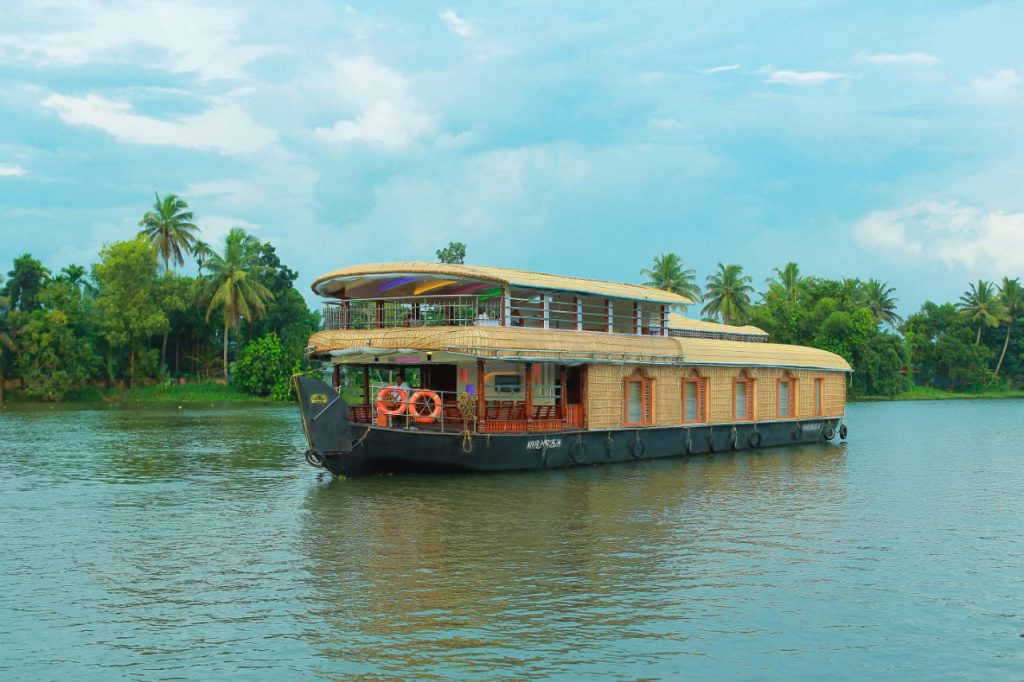 Premium Houseboats in Alleppey are partially or fully glass covered with wooden ceiling.Premium Houseboats include living area, bedrooms, attached bathrooms and an independent kitchen.24 hrs AC facility is available.
Luxury houseboats in Alleppey is similar to five-star Hotel.luxury Houseboats are fully glass covered so that you can enjoy the views fully. Includes amenities like living area, balcony, kitchen ,bedrooms and attached bathrooms.