A Weekend in A Luxury Houseboat Alappuzha Backwaters in November and December 2023

There's a certain charm about drifting along the serene backwaters of Alappuzha, especially when ensconced in luxury. As the calendar pages turn to November and December of 2023, let's guide you through the perfect way to spend a weekend on a luxury houseboat in Alleppey under the auspices of Lake Park Cruise.
The Magic of Alappuzha (Alleppey)
Often hailed as the "Venice of the East," Alappuzha beckons with its mesmerizing backwaters, lush landscapes, and a rich tapestry of culture. With the year winding down, there's no better time to embark on this luxurious journey.
**"Alleppey, where the whispers of history blend with the ripples of serene water."*
Why November and December?
Balmy Weather

: Say goodbye to the scorching sun and embrace the gentle warmth.

Clear Skies

: Perfect for those sunset photos or starry night gazing.

Festive Vibes

: The end-of-year celebrations bring an added vibrancy to Alappuzha's aura.

Optimal Visibility

: The pristine waters ensure an uninterrupted view of the enchanting underwater world.
Sail with Lake Park Cruise – The 
Best Luxury Houseboat in Alappuzha
When you're seeking comfort, luxury, and an authentic experience, look no further than the offerings of Lake Park Cruise:
Opulent Spaces

: Think of elegantly furnished bedrooms, panoramic views, and all modern amenities.

Culinary Excellence

: Relish the flavors of authentic Kerala cuisine, freshly prepared by onboard chefs.

Picturesque Views

: Every moment is a photo opportunity, with nature painting a different picture at every bend.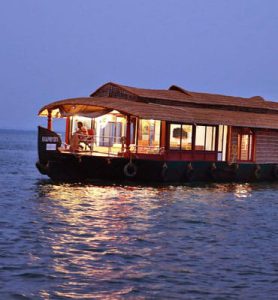 Diverse Experiences Await!
Village Visits

: Step onto the banks and immerse yourself in the local culture, traditions, and warm smiles.

Fishing Adventures

: Engage in a battle of patience and skill, as you attempt traditional fishing.

Nature's Canvas

: Dawn or dusk, the backwaters are a photographer's dream come true.

Meander at Will

: The beauty of this journey is the absence of a set pace. Relax, explore, or do a bit of both!
Secure Your Spot Today!
As the demand for these luxurious escapes soars with the year's end approaching, ensure your slice of paradise by booking now. Dive deep into the soulful experience of Alappuzha's backwaters, and let Lake Park Cruise guide your journey.
Experience the true essence of Alappuzha, one ripple at a time.