How To Reach Alleppey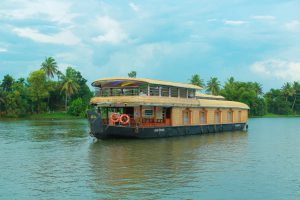 While the mystical beauty of Alleppey attracts countless visitors throughout the year, knowing the best time to visit and how to get there can genuinely enhance your travel experience. This guide provides an in-depth look at reaching this breathtaking destination.
Navigating Your Way To Alleppey
How to reach alleppey by 
Air
Although Alleppey doesn't have a direct flight connection, it's well connected via the Cochin International Airport. Located approximately 60 km away from Alleppey, upon landing, one can take a taxi straight to the heart of the city.
Nearest Airport: Kochi – 57 kms from Alleppey
How to reach alleppey by
Road
Driving to Alleppey is a treat for the senses, especially with the picturesque landscapes along the NH 66 that runs through the city. This highway extends to various cities, making it convenient for travelers. If you're not keen on driving, fret not! Both state-run KSRTC Buses and private AC buses are at your service round the clock.
How to reach alleppey by train
The rail network ensures that Alleppey is accessible from all major cities of India. The Alappuzha railway station stands as a testament to this, bustling with activity and linking the town to various parts of the country.
How to reach alleppey by 
Bus
For those who enjoy the journey as much as the destination, buses offer an affordable option. Regular services from places such as Kochi, Thiruvananthapuram, and more ensure you're well-connected.
Local Commute In Alleppey
Inside Alleppey, local buses, taxis, and auto rickshaws rule the roads. For a short trip from the railway station to the boat jetty, an auto rickshaw charges a nominal INR 70. However, to truly embrace Alleppey's essence, consider hopping on a boat or ferry, especially to explore places like Kuttanad that remain untouched by roads. Plus, many of Alleppey's treasures are just a short walk away.
Planning Your Route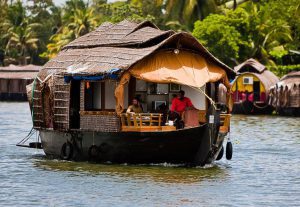 For a better perspective on distances and travel time, here's a brief overview:
Bangalore to Alleppey:

 594 km (Approx. 10 hours 27 mins)

Hyderabad to Alleppey:

 1,161 km (Approx. 18 hours 22 mins)

Chennai to Alleppey:

 739 km (Approx. 12 hours 24 mins)

Ernakulam to Alleppey:

 58.4 km (Approx. 1 hour 23 mins)
Choosing the best time to visit and understanding the logistics of reaching Alleppey ensures a seamless travel experience. While here, don't forget to explore the offerings of Lake Park Cruise, where premium houseboat in alleppey promise an immersive experience of Alleppey's serene beauty.
Whether you're drawn to Alleppey for its tranquil backwaters, vibrant festivals, or the allure of navigating its waterways, ensure that you've timed your visit perfectly to make the most of what this enchanting town has to offer.